Over a period, the lead actor (or the "hero") starring in a movie has become the most decisive criteria for Indian cinema-goers as far as choosing movies to watch is concerned. As a result, films starring popular actors prove to be a mega-hit despite the clear absence of engaging storylines, while sensible films that feature lesser-known actors barely manage to recover the cost. This is even worse in the case of Indian horror movies.
Bollywood horror movies more often than are mere supernatural thrillers that fail to give you the chills. While a few popular filmmakers have attempted to deliver spine-chilling experience, they weren't as successful at the box office as they should have been, despite convincing performances from actors that aren't as widely known as other leading Bollywood stars.
If you fancy watching horror movies that guarantee edge-of-the-seat thrills regardless of the popularity of the actors, here's WittyScoop's top 5 most underrated Indian horror movies that you just can't watch alone.
?: A Question Mark
Cast
Maanvi Gagroo as Maanvi
Akhlaque Khan as Akki
Yaman Chatwal as Vicky
Varun Thakur as Varun
Sonam Mukherji as Simran
Kiran Bhatia as Kiran
Chirag Jain as C.J.
Written and directed by Allyson Patel & Yash Dave, this 2012 horror film is produced by Trippletake Motion Pictures. The plot of the film revolves around a group of friends that visit a place for shooting their final year project film but never return.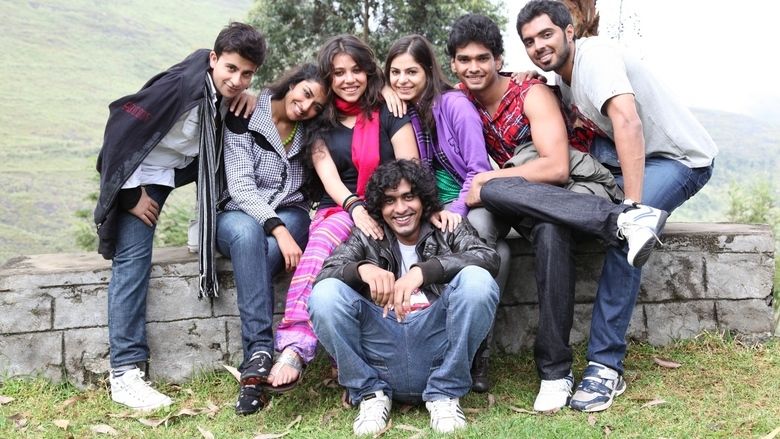 Their camera that captured what happened with them was found later. ?: A Question Mark is primarily a compilation of the footages found in the camera. Before finalizing the seven cast members for the film, the director auditioned about 120 people. Each actor including Maanvi Gagroo (who garnered huge popularity playing Goggle in recently released Shub Mangal Zyada Savdhaan), brings in their personality to make the characters more believable.
Mumbai 125 KM
Cast
Karanvir Bohra as Prem
Veena Malik as Poonam
Vije Bhatia as Vivek
Vedita Pratap Singh as Aashika
Joey Debroy as Jacks
Aparnaa Bajpai as Diya
Rajiv Anand as Poonam's husband
A must-watch 2014 horror film directed by Hemant Madhukar and produced by EaseMyTrip (Nishant Pitti), Mumbai 125 KM starts with Aashika waking up frightened in a hospital before going into a flashback. A group of friends decides to travel to Mumbai for New Year's party via road, where they encounter unexplainable situations including finding an abandoned baby cradle in the middle of the road.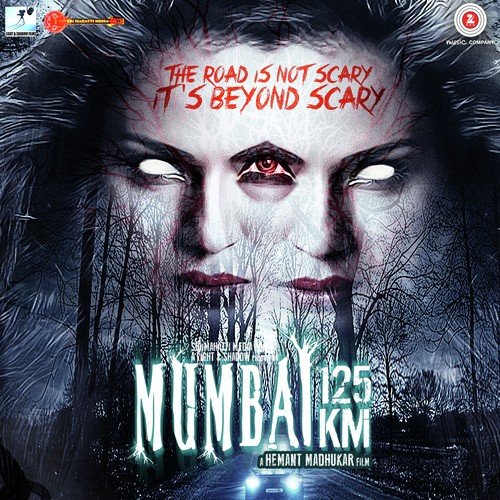 Mumbai 125 KM was shot in just 82 nights. Released in 2D and 3D formats, the film is shot using Stereoscopic 3D cameras. In India, the film grossed 1.65 crores, with Mumbai Mirror's Rahul Desai giving it just 0.5 out of 5, suggesting the film is made with incompetent direction.
6-5=2
Cast
Darshan Apoorva as Ramesh
Krishna Prakash as Naveen
Vijay Chendoor as Kumar
Pallavi as Sowmya
Tanuja as Deepa
Mruthyunjaya as Prakash
Originally a Kannada horror movie, 6-5=2 was released back in 2013. The film is directed by a newcomer, KS Ashoka. The film centers on a fatal trek accident and draws inspiration from the 1999 American independent film entitled 'The Blair Witch Project.'
A group of friends including Ramesh, Naveen, Shekar, Prakash, Deepa and Soumya from Mandya and Bangalore going for trekking in an unnamed mountain located in Western ghats. Four of these friends die, while one disappears without any trace. Among them, only one manages to return to civilization.

While the crew didn't invest a lot of time and money in promoting the movie, 6-5=2 was well-received by critics and moviegoers. A Hindi remake was made available to the audience in 2014 and a Telugu remake was released with a different title 'Chitram Kadu Nizam' the same year.
Trip to Bhangarh
Cast
Manish Chaudhary
Suzanna Mukherjee as Kavya
Piyush Raina as Golu
Rachit Behl as Jadu
Rohit Chaudhury as Ashu
Vikram Kochhar as Cheeru
Parree Pande as Prachi
Vidushi Mehra as Priestess
Salim Zaidi as Mehnat Singh hola
Sudhir Rikhari as Mangu
With Manish Choudhary and Suzanna Mukherjee in the lead roles, Trip to Bhangarh was released in 2014. The film is produced by  Rock N Rolla Films and directed by Jitendra Pawar. The plot is heavily inspired by ' Final Destination.'
During a college reunion party, six friends decide to check out a haunted place called Bhangarh, hoping to have a good time. They are unaware of the dangers lurking in this area, but a series of unusual events start taking place after they return from the trip.

If you are interested in finding out the truths of these events, you are in for a surprise. The movie clocks in at just 113 minutes, but is scary enough to make the hair stand up on the back of your neck.
Bhoori
Cast
Introducing Khatera Hakimi as Bhoori
Mukesh Rishi
Jaswant Singh Rathor
Harry Josh
Manav Verma
Kunal Sharma
Jigar Gill
Written by Anukalp Goswami, and directed by Jeet Matharru, Bhoori is an Indian horror film dedicated to women who are raped and abused by attackers that they barely can see or know. The film was originally released in Punjabi entitled 'Sikka' by 24 Seven Web TV.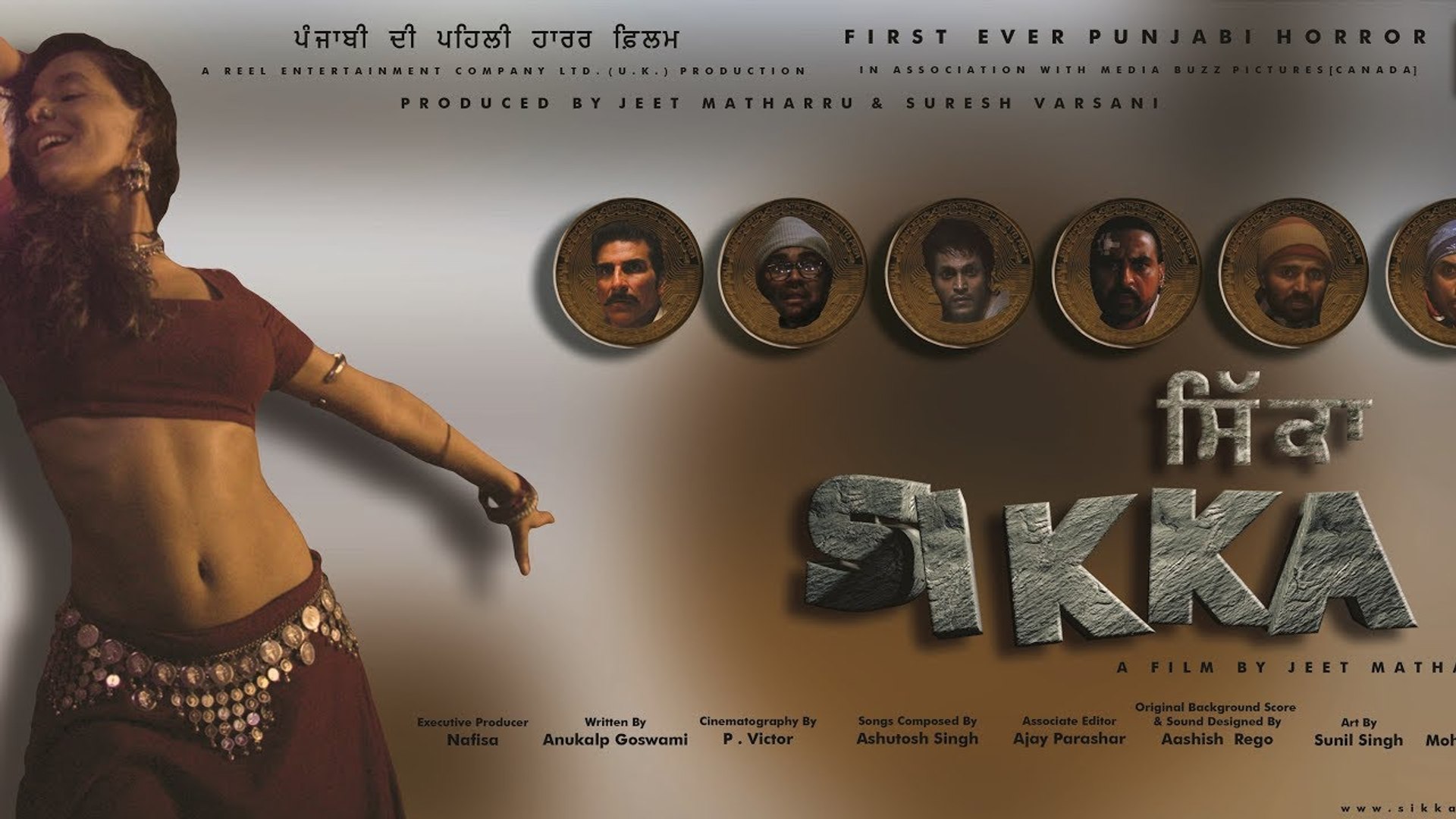 A girl named Bhoori gets gang-raped by a group of friends. The film shows how she returns to avenge her death and horrify the men who raped her before finally killing them one by one. If you fancy watching horror movies alone, you might want to give this spine-chiller a shot.
Can you think of another movie that suits our list of top underrated Indian horror films, if yes, please let us know in the comments section below! Please subscribe to our YouTube channel WittyScoop for more engaging content.